Categories: Inglischsch
      Date: Jun 30, 2011
     Title: R.SA MISSION ROCK BAND

The voting is on 'til July 7th and you can vote once a day. Thaaank you!!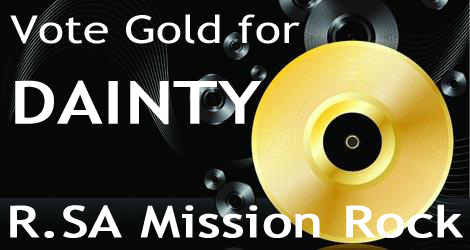 Help us to get our first gold record! Vote for us at the R.SA Mission Rock Final. We can win the first gold record, a box of beer and our music on air at R.SA the whole summer long. You can vote once a day here: >>VOTING<<. We thank you with all one's heart!!